I have come across the 3/50 project on a few blogs recently and thought it was such a fab concept that I must spread the word and share it with my readers too.
Although the 3/50 project, which suggests you take $50 a month a spend it in three local, independent stores, is obviously geared towards helping businesses in America there is no reason why we cant all think a little more about where we spend our pennies and support independent retailers when we can. Read on to find out how the project works....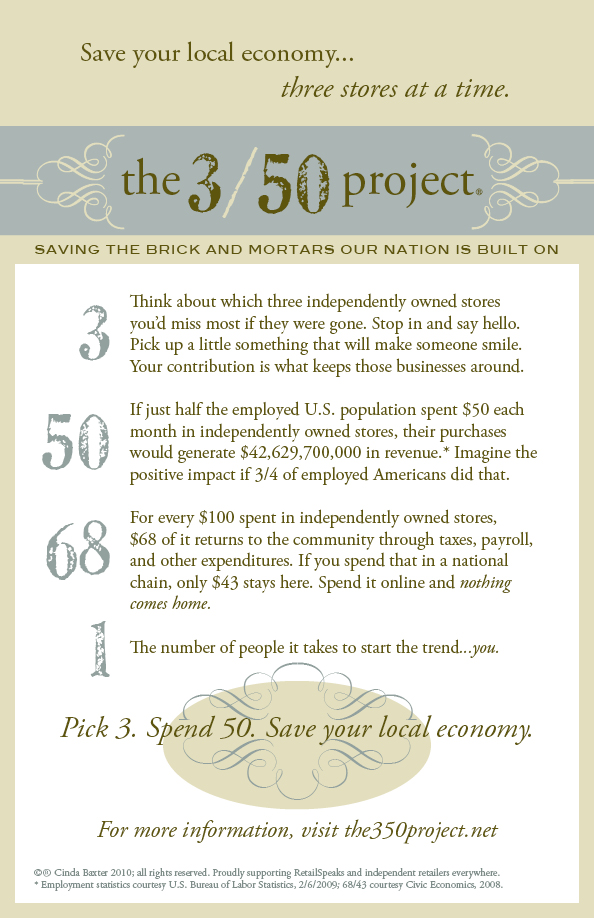 If any fellow bloggers would like to show their support for The 3/50 Project why not add their badge to your side bar? Click here to get your badge now.